Welcome to ALTR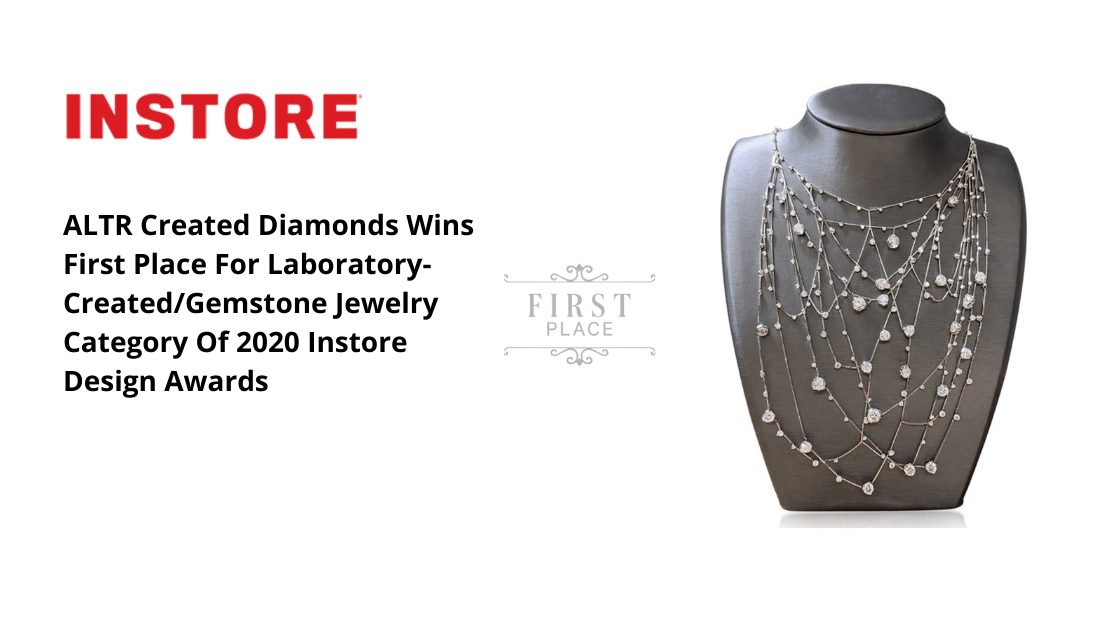 ALTR Created Diamonds Wins First Place For Laboratory-Created/Gemstone Jewelry Category Of 2020 Instore Design Awards
ALTR Created Diamonds, the world's leading lab-grown diamond company, secured first prize in the 2020 INSTORE Design Awards for Laboratory-Created Diamond and/or Gemstone Jewelry. ALTR's piece, a 35-carat necklace called 'Indra's Net', is thought to be the first high-carriage jewelry piece ever to be created in the lab-grown diamond category. It is estimated in value at approximately $240,000.

Indra's Net was designed by ALTR designer Lloyd Pasach to evoke a celestial net or a spider web covered in morning dew.

The complex design consists of 205 certified VVS lab-grown diamonds totaling 35.40 carats on an intricate web of 18 carat white gold; each stone is set in a three-prong parabolic reflector. At each vertex is a multifaceted diamond, which is reflected in all of the other diamonds. All of the diamonds are Type IIA, the purest diamonds on earth.
Click to read article.